Ready to make some changes to your home? Throughout 2020 and 2021, we have spent more time in our homes than ever – why not invest into making it a place you love? Whether you are thinking about a home office, a home gym, a home extension or another small renovation, AES Marconi's Building Services team will provide a high-quality solution.
Our Building Services Team is very experienced in all types of construction, with particular expertise in residential properties and small commercial projects. We have gathered a wide portfolio of projects, from contemporary extensions and refurbishments to more traditional finishes.
Need some extra help bringing your ideas to life? We offer full project management from start to finish. We can provide pointers to assist you with the design process and we arrange all trades required to get the job done, including joinery, tiling, painting, decorating and electrics. We can even recommend and help you choose materials where necessary. We are a one stop shop for your project – all you need to do is get in touch.
Our Services
Home Gym
Say goodbye to gym memberships and take your home workouts to the next level with the addition of a home gym. We recently transformed a Belfast home's out-building into a stylish and functional home gym. We will work with the space you have available to design a workout space that is welcoming and fit-for-purpose.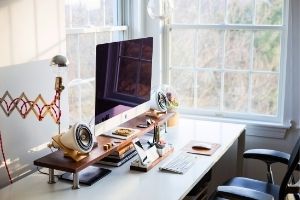 Home Office
Remote working is here to stay, so why not invest in a dedicated work space? Adapting private home space into an office can be challenging, but we will work with you to create a home office that inspires you and supports creativity. From minimalist designs to clever storage solutions, we will create an ideal work environment for you.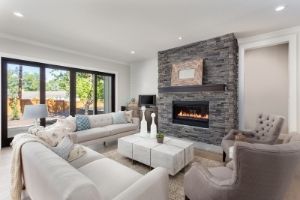 Small-Medium Refurbishments
Home gyms and home offices are hot topics in the current climate, but we can cater to a wide variety of home renovation projects. From extensions to reconfigurations, we can transform any part of your home, including living rooms, kitchens, bedrooms and garages – the only limit is your imagination!
Why Choose AES Marconi?
Immediate Start
We have limited availability for some small home renovations projects with a quick turnaround time. Availability is on a first-come-first-served basis, so don't hesitate to give us a call and start putting your plans into action.
We have experience
Our two managers have over 60 years of experience in the industry between them, and we have access to all of the tradesmen necessary to complete the project of your dreams, both quickly and to a high standard.
We will honour our commitments
Our workforce is stable, experienced, reliable and well-trained. We will turn up on time, or tell you that we will be late, and our customer service team will ensure that you are kept up to date with how your project is progressing.
We will be pleasant and simple to do business with
We get many compliments for the high standard of our work and pleasant manner of our staff.
We will treat your home like our own
If we are working in your home, we will treat it with the care and respect it deserves. Our team will tidy up each evening after a hard day's work, and even take our shoes off to keep your carpets clean!
Contact us now for an immediate start, and bring your dream home to life!